Jake Astbury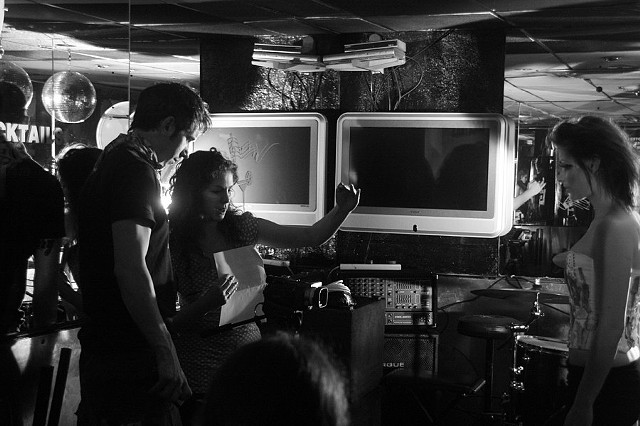 Jake Astbury trained at Central St Martins College of Art & Design (1993 - 1996) under the tuition of artist filmmakers Mary Pat-Leece, John Smith, Tina Keene and Vera Neubauer.
Jake's creative practice spans 30 years. He has worked both as an industry professional and as a practicing artist.
Jake's work has been broadcast and exhibited in festivals and galleries in the UK and internationally.
As a practitioner, Jake has often occupied a unique space as a key collaborator with other makers and artists working in moving image, such as Helena Astbury, Linda Persson, Noor Afsham Mirza & Brad Butler.
In 2016 Jake was awarded the David Tinker Prize by Contemporary Arts Society Wales for his fine art installation proposal DeadCinema66.
Recently Jake has collaborated with filmmaker Carl Copeland on his short documentaries The Bookshop (2022) and The Tailor (2023) as Video Editor.
Jake is also one half of Artist Cinema maker The Astburys.